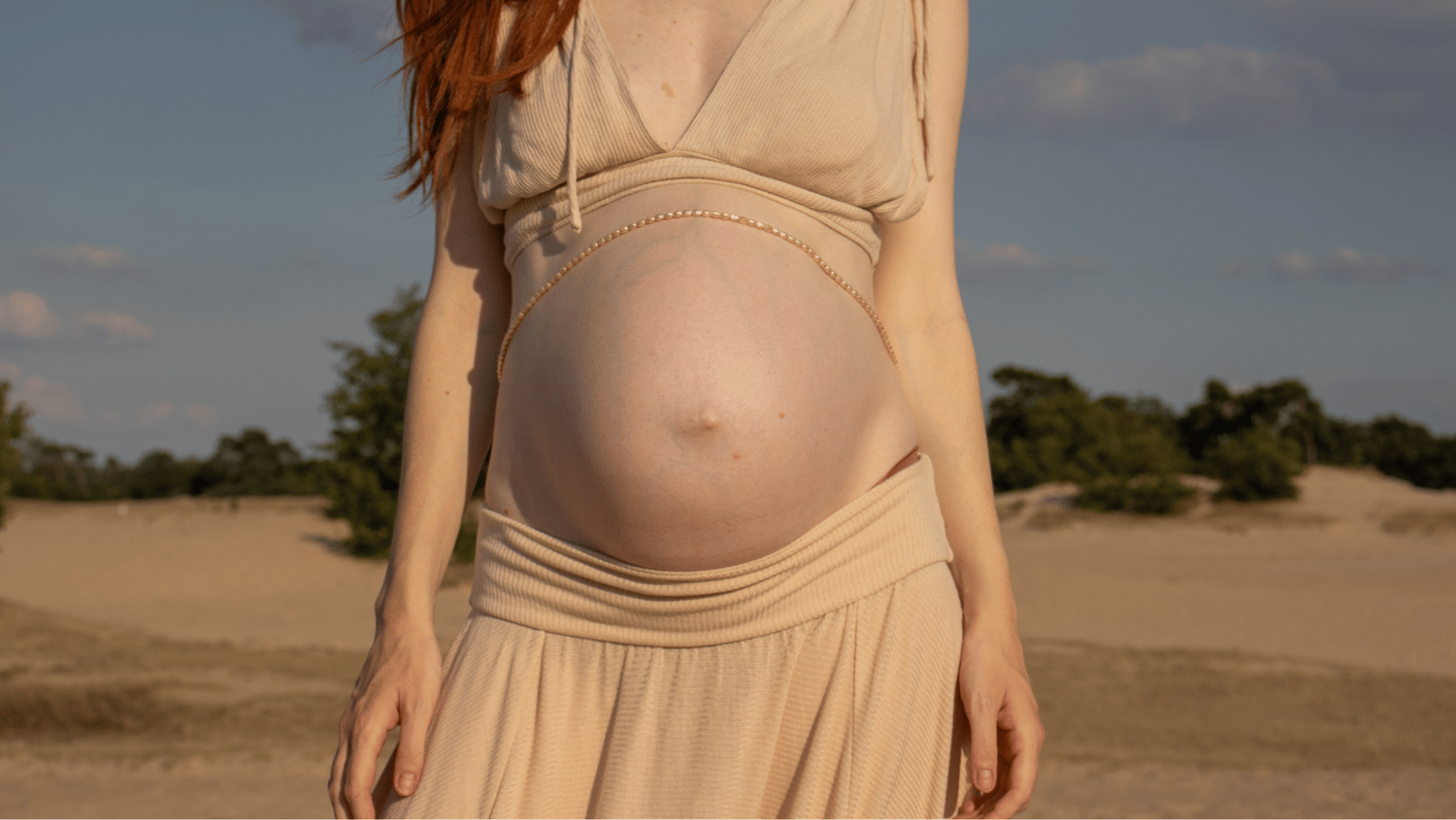 BIRTH WITH AYURVEDA
The Birth Course that turns pregnancy, birth and the 4th Trimester into a sacred ritual
Move through pregnancy, labour, and the 4th Trimester with BLISS and balance, using Ayurveda's time-tested holistic self-care protocol and a touch of Western Herbalism.
ღ
With Personal Guidance from Deborah Rose
This is for you when you...
Believe in the interconnectedness between Mind, Body and Soul and want to weave this profound understanding into your Birth Prep and 4th Trimester.
Hope to make most out of your pregnancy: nurturing your baby's first home (your womb) before they are even born.
Want to connect to your baby before birth.
Like to deepen your relationship with your body and (re-) connect with your innate power to birth, nurse and raise your babe.
Want to be the mother who allows herself to fill her cup with luscious self-care before serving others.
Are open to Mother Earth's goodies (herbs, nutrition, breath, sound, aroma and touch) to help bring your baby Earth's Side.
Want to learn about deep healing, rejuvenation and bonding after birth.


*Please Note*
Birth with Ayurveda is fully booked until February '24. You can now claim your spot for enrolment after 01.02.24 by pre-ordering the course.
Course curriculum
1

Optional Personalisation & Gift

1on1 with Deborah Rose (45 min) + Personalised Prenatal Protocol or Tailored Birth Nidra Recording

Optional Despatch: Your Holistic Birth Bag

2

Part 1: The Ultimate Prenatal Journey

What is birthing energy? (20 min)

The Ultimate Prenatal Journey - a month-to-month guide (Introduction)

1st - 3rd Moon: Nurturing the Womb, Digestive Fire Guide & Morning Sickness Remedies

4th Moon: Nurturing the Brain & Your Go-To Prenatal Yoga Flow

5th Moon: Building Bones, Belly Blessing and Gold Elixir Recipe

6th Moon: Uterine Toning, Pancreas Prana and Sacral Chakra Ritual

7th Moon: Your Bump, your Liver and your Spleen

8th Moon: Immune Health + Plan Your Mamma Blessing

9th Moon: Turning Inwards & Preparing the Birth Canal

Mini Workshop: The Art of Abhyanga (Self-Massage)

3

Part 2: Preparing the Mind for Birth

Step 1 - Workbook: A Conversation with Birth

Step 2 - Birth Nidra II (40 min)

Step 3 - Birth Nidra III: A shortcut to your Sacred Space (25 min)

Step 4 - Birth Rehearsal (20 min)

Step 5 - My Cervix is Honey - Guided Meditation wk. 38+ (5 min)

4

Part 3: Flirt with Birth (wk 36+)

Flirt with Birth (41 min)

Embodiment for Labour (16 min)

Blessing the Birth Canal: Yoni Pichu & Basti

Embodiment 01 - Moving Meditation

Embodiment 02 - Voice Activation

Embodiment 03 - Shamanic Drumming

Flirt with Birth Workbook (PDF)

Practice: Move Your Baby in Position Yoga Flow

Practice: Apana Mudra (Pelvic Floor)

Practice: Birthing Breath

5

Part 4: Your Holistic Birth Portal

Understanding Labour + Holistic Helps (20 min)

Have your Holistic Birth (2 hr): each stage of labour + holistic helps, the 3 Dosha's and complications + holistic helps

The Hospital Wing - A Personal Essay

Holistic Birth Workbook: checklists, birth bag for your Dosha, Holistic Birth Plan, Herbal Glossary

The Holistic Breech Protocol

Rupture of the Membranes: Holistic Protocol

6

Part 5: Sacred Fourth Trimester

The Ritual of Ayurveda for Postnatal Healing

Nervous System Reset (Massage)

Offer: virtual postnatal guidance (personal)
••• What to expect? •••
Personal Guidance + tailored month-to-month plan
Because every birther is different, this course offers 1on1 guidance and a tailored month-to-month plan + an optional call if you've passed your due date. You will be personally guided by Deborah Rose, or a handpicked, certified Doula with additional Ayurvedic or/and Complementary Medicine Certifications.
A wealth of holistic birth knowledge, practices and workbooks | MP4, MP3 and PDF
In *addition* to the personalisation you will also have access to a comprehensive virtual library with nine hours worth of birth prep lessons, little embodied practices, DIY Body Work flows, your go-to prenatal Yoga sesh, and three workbooks.
Embodiment
Besides an in-depth practical birth preparation from a holistic point of view - working with what Mother Earth has made available to welcome your baby Earth's Side - you will also learn about *flirting with birth* in the last few weeks of your pregnancy, working with embodiment practices. This will allow for a smoother labour experience and transition into your next chapter of motherhood.
Birth Nidra
I (and Ayurveda) believe birth to be a spiritual experience. In addition to preparing your body, you will have the opportunity to prepare the mind with Birth Nidra - my tailored practice that combines the best of HYPNO BIRTH with the best of YOGA NIDRA so that you get lots of Alpha & Theta Wave exposure before labour, which will help you move in and out your altered state when it's time to birth.
Guidance beyond birth
Ayurveda does not treat labour as an isolated event - instead, birth is the "orgasm" after months of building up and the aftercare is SACRED. That is why this course covers all 4 trimesters.
For Doula's
This course is open to birthers and professional doulas alike. As a doula, you can use the 1on1 time to dive into how Ayurveda can enrich your offerings and birth work.
You've got this, mamma
ღ
You've got this, mamma ღ
Join my circles for a pampering IRL experience of the course